Allan Wiles (1949)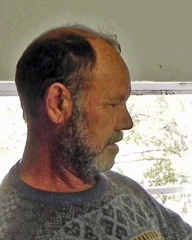 Allan Wiles was born in Southern Rhodesia (Zimbabwe), the second son of John Wiles and grandson of artist WG Wiles.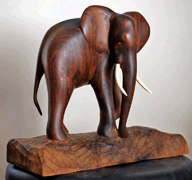 He studied at the Ruth Prowse School of Art in Cape Town in the early 1970s and has produced some fascinating abstract sculptures in stinkwood while living in Knysna.
Allan and his wife Kathy currently live at Wilderness on the Garden Route where Allan paints and sculpts in his spare time. They have two children, James and Samantha.
Anne Hannaford (1951)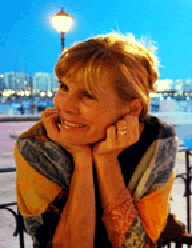 Anne Hannaford (Wiles) was born in Southern Rhodesia (Zimbabwe) the eldest daughter of John Wiles and granddaughter of WG Wiles.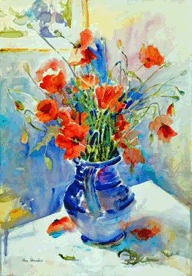 Anne attended Rhodes University in South Africa where she graduated with a BA (Hons) in Fine Arts in 1973.
Soon after graduation, Anne had one of her oils selected to hang in the Rhodesia National Gallery. Since that time, moving around the world with her family, she has won a variety of awards in different countries. Highlights have been awards from the Watercolour Society of Western Australia, the Colorado Business Committee of the Arts in Denver, and the Salmagundi Exhibition in New York.Between 1995 and 2005 Anne built a career in both watercolours and oils in Toronto and was represented by Westmount Gallery. She became a listed Canadian artist, painting from her studio at home in Oakville and traveling widely for inspiration.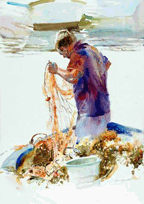 Anne and her husband Tony have now retired to Malta and spend the summers cruising the Mediterranean on their catamaran gathering material. Anne works from her studio at home in lovely Spinola Bay and strives for a loose, slightly impressionistic realism. Her focus is on capturing the play of light in her paintings, which explore varied subjects from seascapes to florals, drawing inspiration from Malta and the southern Mediterranean region.
To see Anne's current paintings and for more information visit http://westmountgallery.com/anne-hannaford/
Liz Usher (1956)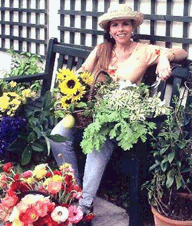 Liz Usher (Wiles) was born in Knysna, the youngest daughter of John Wiles and granddaughter of WG Wiles. Liz grew up in colonial Southern Rhodesia and was a student at Arundel School for Girls in Salisbury.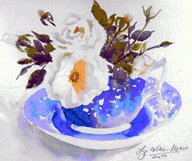 Liz has always loved flowers and has worked with flowers for many years even running her own floral service business. Liz lives in Cape Town with her husband Brian and Jack Russell named Maestro.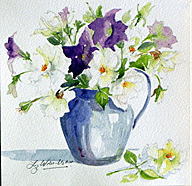 Combining her talents with sister Anne, they have created "Cushy Art", beautiful, colorful cushions with their watercolor flower paintings printed on the front. Write to Liz for more information and to get a list of available cushions at liz@usher.co.za
Paul Wiles (1918 - 1997)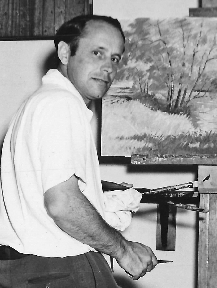 Paul Wiles, the second son of artist WG Wiles was born in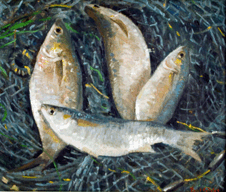 Uitenhage, South Africa.
Paul's studies were disrupted by WW2 during which he served with No. 2 'Cheetah' Squadron, South African Air Force. Captain Paul Wiles was awarded the Distinguished Flying Cross in 1945. (Also see [WW2].
After the war Paul returned to Rhodes to finish his BA majoring in Painting and History of Art.
Paul married talented young artist Patricia Wagstaffe (Pat Wiles) in 1944, who had studied with him at Rhodes and later at the Slade School of Art in London. They had two children, Vaughan (1947) and Shayne (1950), the latter an accomplished painter and sculptor.
Paul ran a commercial and advertising business in Durban and painted only part time, concentrating mainly on portraits and animal studies. His style differed considerably from that of WG as he deliberately didn't want to become a replica of his father.
Jane Wiles (1946 - 2013)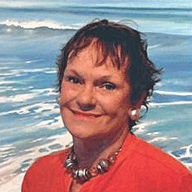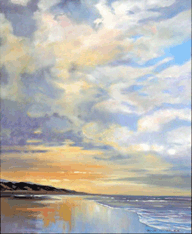 Jane Wiles was born to Norman and Lucy Mullins in Grahamstown, South Africa. When her parents divorced, Lucy started painting full time to support Jane and her sister Pauline. In 1954 she married Brian Wiles who adopted Lucy's daughters.
Jane went to Rhodes University in 1964, where she studied art for only two years before majoring in English Literature. In 1969 she started lecturing in English at the University College of Rhodesia and at the same time married English Literature professor Tony Voss. They had two children, Lucy born in 1970 and Ben in 1973.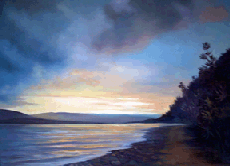 Jane taught English at Fort Hare University from 1979 to 1983, then at the University of Zululand from 1983 to 1994. During those years she painted part-time, especially in oils, and sold what she produced. In 1994 Jane gave up academia to paint full time. The greatest influences on her work have been her mother Lucy Wiles and her stepfather Brian Wiles. Jane held numerous exhibitions at the Wiles Gallery in Knysna, as well as at other galleries in Zululand, Durban and Johannesburg.
In 1999 Jane pursued a deep interest in Personal Transformation, running workshops in Johannesburg. In August 2002 when she was diagnosed with breast cancer and underwent chemotherapy, Jane returned to painting and relocated to Bathurst in the Eastern Cape where she opened the Wiles Gallery.
Sadly Jane lost her long battle with cancer and passed away in September 2013.
Lucy Wiles (1918 - 2008)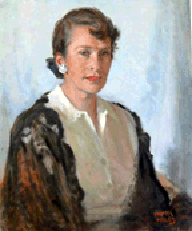 Lucy Wiles (Townsend) was born in Johannesburg in 1918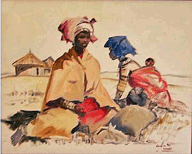 .
Trained originally as a nurse, she studied art under Nils Andersen and WG Wiles. Lucy was well known for her lively interpretations of the Xhosa people in the Transkei with her earlier works being signed Lucy Mullins.
In 1954 she married Brian Wiles, the youngest son of WG Wiles who adopted Lucy's daughters Pauline and Jane.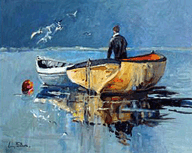 Lucy had numerous exhibitions at The Gallery on Leisure Isle, Knysna where she and Brian lived and painted for many years.
Bernard Wiles (1883 - 1966)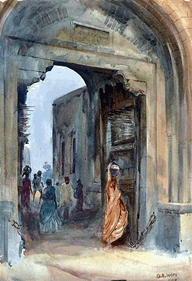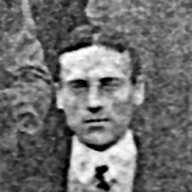 Bernard Wiles was the youngest son of sculptor Henry Wiles and perhaps most gifted. His artist brothers included WG Wiles and Frank Wiles.
During the First World War, Bernard was an official war artist and seven of his works are held by the Imperial War Museum in London.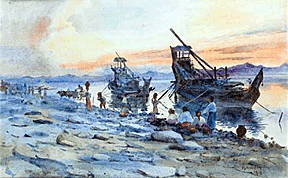 After the war Bernard travelled throughout the Middle and Far East, painting as he went. The 1914 Bernard Wiles painting "The Water Carrier at a Town Gate" on the right is typical of his works during this period.
Bernard married Gwendolyn Parker and they had three children Wenda, Patricia and John. Patricia was also a well established artist.
Chris Wiles (1947 - 2014)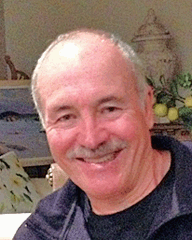 Nature and wildlife artist Chris Wiles was born and raised in colonial Southern Rhodesia, now Zimbabwe.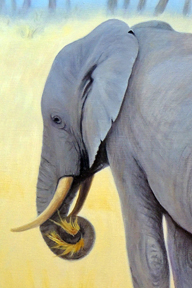 He is the eldest son of John Wiles MC, PhD and grandson of WG Wiles.
Chris developed a love of nature, as reflected in much of his art, having grown up in the bush when his father was a geologist with the Geological Survey.
After graduating from Rhodes University in South Africa with a B.Sc. in Physics and Applied Mathematics, Chris spent the next 36 years working in geophysical exploration and management projects around the world.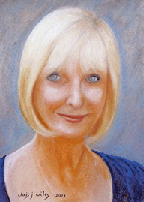 Chris and his lovely wife Gwen retired to Perth, Western Australia in late 2006. He has finally found time to pursue his major interests of photography and painting. For more information visit his website at www.chrisjwiles.com
Pat Wiles (1922 - 2009)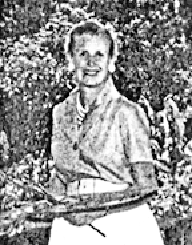 Pat Wiles (Wagstaffe) was born in London.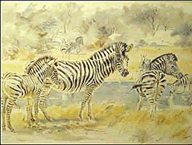 She graduated from Rhodes University in Grahamstown and studied further at the Slade School of Art in London with her husband Paul.
During the Second World War, Pat served as a radar operator at Signal Hill, Cape Town.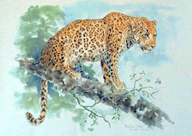 A renowned wildlife artist, specializing in watercolors in the traditional English technique, Pat has exhibited in South Africa, America and Britain. Her paintings have been acquired by private collectors internationally.
Brian Wiles (1923 - 1993)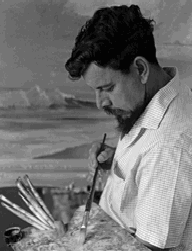 Brian Wiles was the youngest son of artist WG Wiles. During WW2 Brian served with the Royal Navy (Also see [WW2]..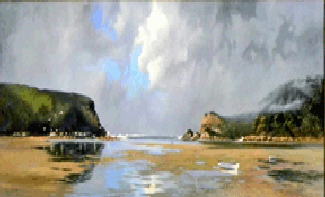 After the war he returned to Rhodes University to read English and Economics and settled down on Leisure Isle at Knysna planning to write. Brian began to manufacture the special type of picture frame as used by his father and this led to 'The Gallery', which became one of the main tourist attractions to visit when in Knysna.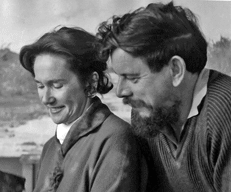 Brian also began to paint and he married artist Lucy Mullins in 1954, having met when she was having art lessons with Brian's father WG Wiles. Brian soon made a reputation for himself with his beautiful seascapes in which he conveyed realism from his love and knowledge of the sea gained from many hours of close observation while fishing.
Shayne Haysom (1950)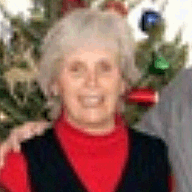 Shayne Haysom (Wiles) was born in Durban, South Africa.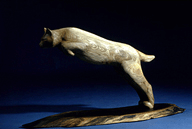 She is the daughter of artists Paul and Pat Wiles and granddaughter of WG Wiles. Shayne developed her passion for animals by spending much of her childhood in Africa's game parks with her wildlife artist parents.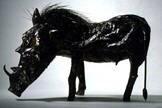 Shayne and her family now live in Warwick, New York, where Shayne is an accomplished sculptor. For more information about Shayne and her work, please visit her website at www.frontiernet.net/~haysoms/framesetone.html
Henry Wiles (1838 - 1930)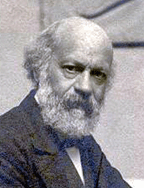 John Wiles' son, and WG Wiles' father, was sculptor Henry Wiles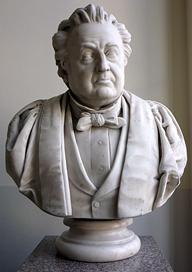 . Henry won a gold medal at the Royal Academy in 1869 and a traveling studentship which enabled him to study in Rome and Naples in 1870.
Henry's sculptures can be found in St. John's College, Trinity College and the Fitzwilliam Museum in Cambridge. Examples of his work are the bust of Victorian Cambridge Town Clerk Charles Henry Cooper, 1869, on the right and "Adam & Eve" below: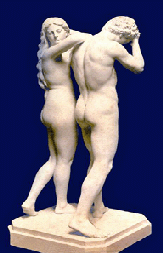 Henry married Mary Harper and in true Victorian fashion they had a large family: Clara (1870), Ruth (1872), John (1873), Walter 'WG' (1875), Mary (1876), Gilbert (1880), Francis 'Frank' (1881), Bernard (1883) and Rosina (1884) as shown in the early photo above.
Henry Wiles lived to the great age of 92.
Frank Wiles (1881 - 1963)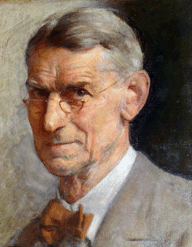 WG's younger brother Francis 'Frank' Wiles was born in Cambridge, England the fourth son of sculptor Henry Wiles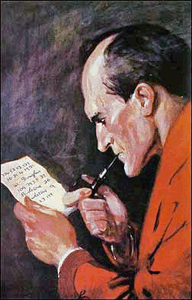 .
In 1901 Frank was said to be the most distinguished pupil at the School of Art in Cambridge. He was almost exclusively a portrait painter as seen in his self-portrait on the left and that of his wife Mabel below.
Frank first exhibited at the Royal Academy in 1912 and continued to do so annually until 1930. Frank illustrated many books such as those of W. G. Locke and the Strand Magazine. His depiction of Sherlock Holmes smoking a pipe in the Arthur Conan Doyle novel Valley of Fear has become synonymous with that famous character as shown on the right.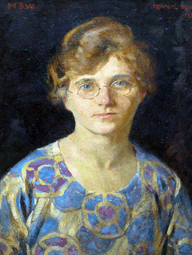 In 1914 Frank married Mabel Troughton and they had two children, daughter Janet and son Richard.
Frank followed WG to South Africa in 1947 and settled near him at Knysna. His public commissions included portraits of the governors and prime ministers of Southern Rhodesia and South Africa. Frank Wiles' fine portrait of South African Prime Minister Jan Smuts once hung in the City and Civil Service Club in Cape Town. Sadly, this valuable painting was cut from its frame and stolen in 1997. Copyright © Chris J Wiles 2010 - 2014