Brothers in Arms
All three of WG Wiles' sons had active military service during the Second World War: John in the Army, Paul in the Air Force and Brian in the Navy. There was almost no period when at least one of the brothers wasn't in an active war zone, and yet they all survived to live happy, productive lives.
John Wiles (1916 - 2005)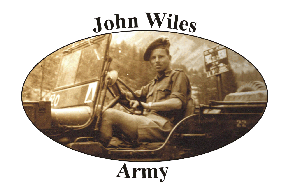 John first saw action in North Africa as an anti-tank platoon commander with the 1st Royal Natal Carbineers. He was wounded at El Alamein. Later with the combined First City / Cape Town Highlanders he saw action from Monte Cassino to Monte Sole during the Italian Campaign.
John was promoted to Captain in June 1944 and awarded the Military Cross in October that year. Click the [MC] Tab to read the citation.
Paul Wiles (1918 - 1997)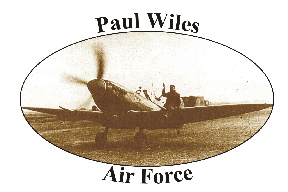 Paul was a fighter-bomber pilot with No. 2 "Cheetah Squadron" 7 Wing South African Air Force. He saw action with the Desert Air Force in North Africa and then in Europe primarily on air-to-ground operations.
Paul was promoted to Captain and was squadron leader of No. 7 for a short while. Paul was awarded the Distinguished Flying Cross in July 1945. Click the [DFC] Tab to read the citation.
Brian Wiles (1923 - 1993)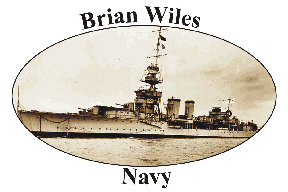 Brian, the youngest was a signals officer on HMS Ceres and by the end of the war he was in Canada undergoing training as a pilot for the Fleet Air Arm.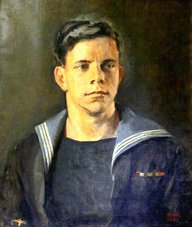 Brian by Frank Wiles
After the war Brian, John and Paul reunite for a fishing trip at Knysna in 1951.